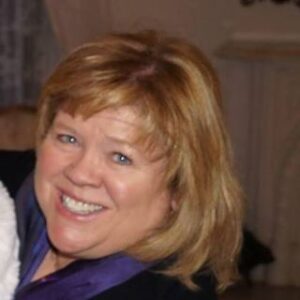 I consider myself blessed to have had parents that raised my four siblings and me in a nurturing environment that placed a high value on learning and fostered exploration and risk taking. We were not afraid to try to do anything for our parents told us we could do it all. We made huge messes, painting and drawing so that our creative works filled the house. How did this affect me? I have no doubt that it has fostered creativity and an excitement to explore, to imagine, and to learn.
My formal education consist of a BS in Elementary Education from Nicholls State University and a Masters of Gifted Education from Louisiana State University. My husband and I have been married for 39 years and reside in Thibodaux, LA. I was blessed to devote many of those years to raising my four children, developing our family-owned construction business and enjoying family and home.
As an empty nester, I found myself twice blessed when I renewed my passion for the arts. Since then I have learned from renowned artists such as Linda Baker, Alvaro Castagnet, Eugen Chisnicean, Carol Hallock, Elizabeth Blaylock, Tanya Dischler, Lien Q. Zhen, Robert Guthrie, Pio Lyons, Nancy Medina, Don Andrews, Shelby Keefe, Eric Weigart, Mary Whyte, David Taylor,Paul Jackson,Ian Steward, Robert Burridge. I concentrated on gaining experience and developing my expertise as an artist painting in watercolor, acrylic, and oil.
I have a private studio/gallery in my backyard surrounded by my garden. It is here, that the view from my studio windows inspires me to capture the essence of God's beauty through the use of color, light, and emotion.